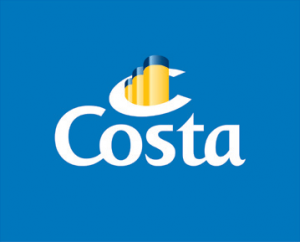 COMPANY DESCRIPTION
Costa Crociere is the largest Italian travel group and Europe's number one cruise operator, proudly the only company in the cruise industry sailing the Italian flag.
The Costa Group, that includes the Costa Crociere and Aida Cruises brands, is integral part of Carnival Corporation & plc, the world's biggest cruise operator. With 27 ships on service and 76'000 available beds offered, we are headquartered in Genoa (Italy) and sail to over 250 destinations worldwide in the Mediterranean, Northern Europe, the Baltic Sea, the Caribbean, Central and South America, the United Arab Emirates, the Far East, the Indian Ocean, plus Round-the-World cruises.
Six environmental friendly new generation ships will join our fleet with 2021, according to the criteria of responsible innovation that is marking a new trend in the cruise industry.
For over 70 years, Costa's dedication to bring happiness and new experiences to cruising has propelled our growth and success to become an industry leader. Our pioneering spirit is the rudder that steers our forward-thinking attitude.
Our work is meaningful and we can see the impact of our efforts.
We are explorers and pioneers with a passion for making human connections across the room and across the world. Your career is an exploration of your potential.
Embark on your career journey where you explore your talents and skills, and see each accomplishment as a beginning for your next experience.
JOB POSITIONS
Are you ready to join?
Get in touch with us now visiting our official Site: www.career.costacrociere.it .